Toyota Lease Return Process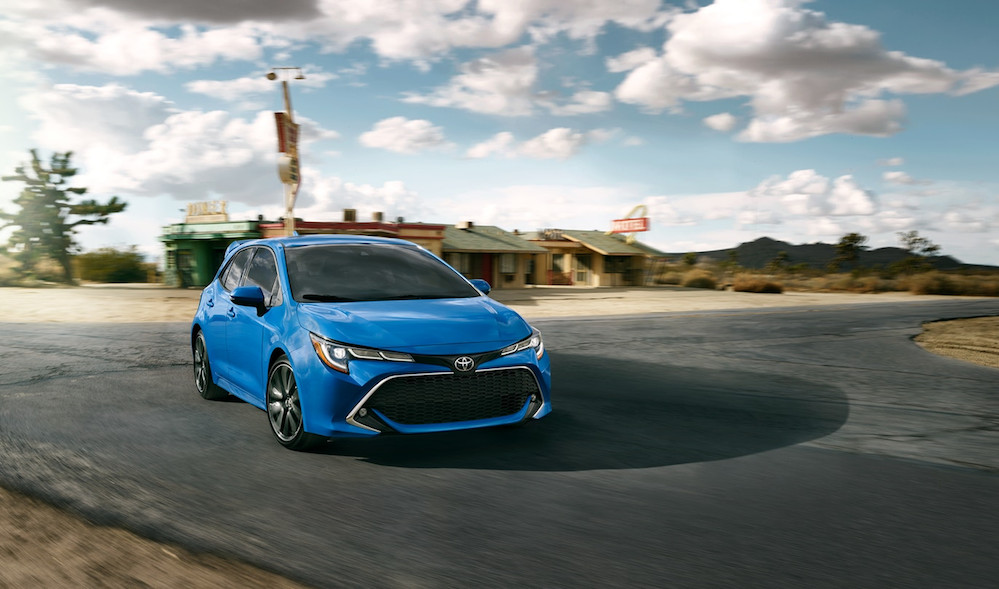 If the time has come for you to return your leased Toyota vehicle, you may be wondering about the next phases of the process. Thankfully, Community Toyota in Baytown is here to help make the lease-end process easy, helping you wrap up your term and locate the new Toyota that's right for you.
Toyota keeps it simple when it comes to the end of your lease. You have three options.
1. Opt to turn in your vehicle and purchase or lease a new Toyota

2. Purchase your current Toyota

3. Return your leased vehicle and be on your way
You'll also be kept in the know before the end of your lease term, so keep a lookout for communication from Toyota Financial Services (TFS) to keep you on the right track.
Prepare for Your Return
Once you decide what you are going to do at the end of your lease term, you will be ready to move on to the next steps. If you are returning your vehicle to our Baytown area dealer, we recommend scheduling your lease turn-in appointment about one month before your lease maturity date.
You will want to make sure your leased vehicle has been thoroughly cleaned, with your TFS Odometer Disclosure Statement, tool kit and spare tires, all sets of keys, owners manual, and any additional equipment that was included when your lease began. Failing to do so may incur additional charges, so make sure you start getting these things in order early!
Know What to Expect
When you turn your Toyota in, you should also be aware of additional fees that can occur. If you are turning your vehicle in early, you may be subject to termination fees. If your vehicle displays signs of excess wear and use or mileage, those could also land you with a balance on your End of Term Invoice.
Additions can also be attributed to unpaid late fees, tolls, past due monthly payments, etc. After you have returned your Toyota, you will want to make sure that you cancel any automatic electric payments you have set up.
Let Community Toyota in Baytown Help You Find Your Next Ride
When you bring your vehicle back, our professionals can help you identify your next Toyota model or help you explore financing options to buy the ride you've currently been driving. No matter what option is appealing, Community Toyota is here to help Baytown area drivers get the most out of Toyota and driving experience.

For more information about your specific lease agreement or your options, don't hesitate to contact our team today!
Sales Hours
(832) 850-5983
| | |
| --- | --- |
| Monday | 9:00 am - 8:00 pm |
| Tuesday | 9:00 am - 8:00 pm |
| Wednesday | 9:00 am - 8:00 pm |
| Thursday | 9:00 am - 8:00 pm |
| Friday | 9:00 am - 8:00 pm |
| Saturday | 9:00 am - 8:00 pm |
| Sunday | Closed |
Service Hours
281-509-9550
| | |
| --- | --- |
| Monday | 7:00 am - 6:00 pm |
| Tuesday | 7:00 am - 6:00 pm |
| Wednesday | 7:00 am - 6:00 pm |
| Thursday | 7:00 am - 6:00 pm |
| Friday | 7:00 am - 6:00 pm |
| Saturday | 8:00 am - 3:00 pm |
| Sunday | Closed |
Parts Hours
281-839-7700
| | |
| --- | --- |
| Monday | 7:00 am - 6:00 pm |
| Tuesday | 7:00 am - 6:00 pm |
| Wednesday | 7:00 am - 6:00 pm |
| Thursday | 7:00 am - 6:00 pm |
| Friday | 7:00 am - 6:00 pm |
| Saturday | 8:00 am - 3:00 pm |
| Sunday | Closed |
Body Shop Hours
281-839-7700
| | |
| --- | --- |
| Monday | 7:00 am - 6:00 pm |
| Tuesday | 7:00 am - 6:00 pm |
| Wednesday | 7:00 am - 6:00 pm |
| Thursday | 7:00 am - 6:00 pm |
| Friday | 7:00 am - 6:00 pm |
| Saturday | Closed |
| Sunday | Closed |